About Liquid Lawn
Our Team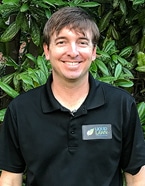 Rick Wallace – CEO
After attending First Presbyterian Day School, I started very early with my passion for enhancing landscapes and lawns and I feel like I discovered my purpose very early on.  We have been in business for over 15 years and have experience with virtually every facet of the landscape.
I really enjoy horticulture, turf, landscape design and making a difference on our client's properties. I am a licensed pesticide applicator with the Department of Agriculture.
We are a family run business, with my wife Hannah as our office manager, and we have two children.
---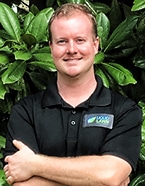 Damien Morris – Partner & COO
Damien has a passion for improving lawns and possesses a wealth of knowledge in turf as well as a background in horticulture.
During college, Damien worked for Idle Hour Country Club as a spray technician.  After receiving his bachelor's degree, he became the assistant superintendent at River Forest.
Damien holds a pesticide license with the Department of Agriculture. His 15+ years of experience and education make him very adept at handling the problems that can affect your lawn and landscape.
---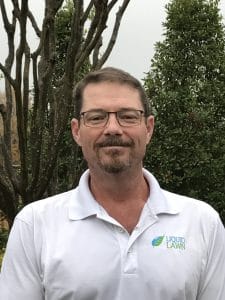 Chris Drake – Customer Care Manager
Chris has been dedicated to the green industry for the last 30 years with work experience varying from greenhouse production, to working with banana farmers in the Caribbean with the Peace Corp, and for the last 15 years working in the lawn care industry in the Atlanta area. Chris holds a pesticide license with the Georgia department of agriculture. 
Chris currently lives in downtown Macon and is a member of the Downtown Macon Community Association.  Chris is passionate about sharing his knowledge with our clients about turf and plant care and looks forward to caring for our clients.
---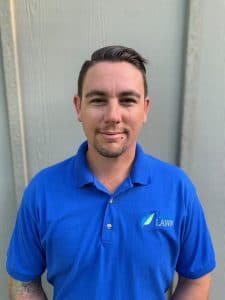 Josh Clark – Daytona General Manager
Josh has been working in lawn and ornamental pest control for 15 years and has been a licensed CPO through FDACS for the past 7 years. Josh is a 30 year native of Daytona Beach and really enjoys enhancing the beauty of his community. 
A family man to his wife and 3 children, Josh understand the value in communication to maintain a healthy lifestyle and brings this select skill to teach about the fundamentals of turf to create a healthy landscape.
---
Our Vision
Our vision for Liquid Lawn is to not only maintain healthy lawns but also healthy relationships with our clients in Central Georgia and Daytona Beach.  We value our clients and want to provide a unique customer service experience.
Our Locations
We service all of central Georgia including Byron, Centerville, Forsyth, Gray, Macon, Bonaire, Perry, Kathleen and Warner Robins.  We are located in south Macon between Macon and Warner Robins.  Our office address is 7454 Cochran Street, Macon, GA 31216.
We also service Daytona Beach, Port Orange, New Smyrna and Ormond Beach.  Our office is centrally located in Daytona Beach.